Information of the Committee for Fighting
HIV-infection/AIDS and other Dangerous
Diseases of the Ministry of Health of Ukraine
What we shall know about HIV  infection/AIDS
Disease, named AIDS, is progressing each year and takes millions of peoples life. AIDS is triggered by HIV - human immunodeficiency virus. Infected people are called HIV  positive. However, only the end  stage of the disease is called AIDS - Acquired Immune Deficiency Syndrome. There are no obstacles that could stop AIDS, it equally strikes men, women and children. As of now there are 40 millions of HIV  positive people on our planet
It is very important to know how HIV is caught and how to protect yourself against it. HIV can be caught in three precisely identified ways:
HIV can be caught in case of unprotected sex, provided that one partner is HIV  positive. That is why it is important to be protected and use mens and womens condoms correctly.
HIV can be transmitted through blood: infected blood transfusion, usage of dirty syringes while taking narcotic drugs, dirty needles, piercing, tattooing, usage of dirty, blood infected razors, manicure set. So it is extremely important to use only disposable needles and razors. It is enough to wash hands or objects, on which blood occurred, with hot water.
HIV can be transmitted from HIV  positive mother to her child while pregnancy, birth delivery or breast-feeding.
If a HIV  positive mother decides to have a baby, a doctor can help her and institute the most effective as of now therapy, which will reduce the risk to infect a baby.
Thus, there are only three ways to catch HIV: sexually, through blood and from mother to a baby, the rest of the ways you may hear about are only inventions.
The following presentations are the strict truth:
You cannot breathe HIV into, there is no HIV infection in eye water, sweat, saliva, it is impossible to catch HIV if you touch a HIV-positive person
Skin is an insurmountable barrier in the path of HIV.
Such insects as mosquitoes do not transfer HIV.
4. You can touch, embrace, kiss a HIV-positive person and wear clothes of HIV-positive person.
5. You can use objects and appliances, share a toilet, shower, linen with a HIV positive person.
The only opportunity to be convinced and find out if a person is infected with HIV is to undergo a test. The test helps to detect HIV-infection timely, several years before the disease develops. The test is carried out through simple blood analysis.
The centers of anonymous and free consulting have been established in Ukraine, everybody can undergo the test at these centers. It is better to know that is applicable to you, thus being able to start receiving adequate treatment betimes and prevent development and progress of the disease. Efficiency of medication consists in reducing quantity of virus in blood. Thus one can live with a virus and live a normal life. However it is important not to forget about the foregoing safety measures.
Unfortunately, current ways of treatment cannot cause recovery; nevertheless it can bring a person back to normal life rhythm since it averts reproduction of the virus and development of the disease.
Treatment of AIDS is durable and complicated process. Alcohol, narcotic drugs and smoking are prohibited with the purpose of its effectiveness. It is important and necessary to visit doctor on a regular basis.
HIV-positive people should remember that they are not alone. They should join the group of other HIV-positive people, receiving aid from the associations, centers etc.
In any case HIV cannot be an obstacle for employment or be a reason of termination of labor activity. HIV  positive person is not obligated to inform an employer about his/her status.
HIV can touch everyone and that is why it is important to provide HIV-positive people with psychological support. HIV-positive person has the right to have his/her personal life, have friends, live, get information and education.
AIDSUA National portal.
http://www.aids.ua/official_ docs/index.html
Diagnostics, prophylaxis and treatment of AISD and HIV  infection.
http://www.likar.info/profi/articles/317.html
National hot-line for AIDS/HIV problem 8-800-500-45-10 ICQ 271-324-528
http://www.helpme.com.ua/ua/article/id.165/cid.16/defailt.html
Ukrainian center for prophylaxis and struggle against AIDS of the Ministry of Health of Ukraine.
ceps@bg.net.ua
kmkl5@health.kiev.ua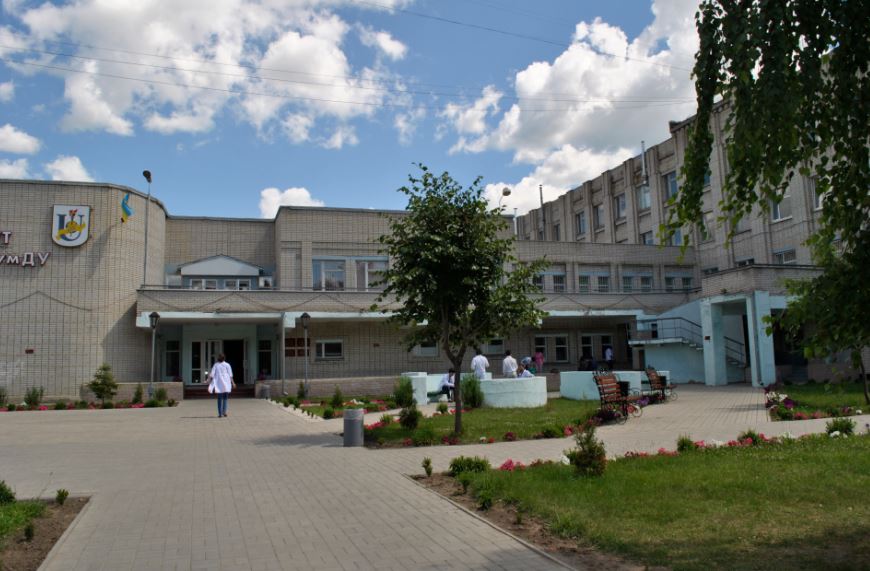 Sumy Medical Institute is attested according to the top educational level of accreditation. In 2016 year more than 200 teachers, among them 25 doctors of sciences, 150 candidates of sciences, including Honored educational workers of Ukraine, laureates of State prize of Ukraine perform educational, scientific, clinical and upbringing work at 17 medical departments and 7 general departments of Sumy State University. Medical Institute provides high quality education to foreign students who are looking for quality education at an affordable course fees. Medical Institute prepares specialists along the following education-qualification levels: specialists for the following specialties: "General medicine", "Preventive medicine" and "Dentistry", different postgraduate educational specialties.
"General Medicine"
In the under graduate educational program, during six years of study the students study different fundamental and clinical disciplines. Studing encompasses a variety of health care practices evolved to maintain and restore health by the prevention and treatment of diseases. Modern medicine applies health science, biomedical and genetic researches and medical technology to diagnose and treat injury and disease, through medication, surgery, or some other forms of treatment. Medical institute is widely known for its many innovative teaching, practical training and research programs with international cooperation.
Admission to the Medical Institute of Sumy State University takes place after conclusion of a contract. Students study in groups of eight-ten students according to selected language. The second year students attend their clinical studies where they can gain experience in caring for the patients. Clinical disciplines are taught beginning from the third year of study. Students can study any topic of interest and to raise their of knowledge in the departments students scientists community. All six years of the program must be passed successfully before students are permitted to graduate. Actively rages students life: programs of academic mobility, international conferences, summer foreign practice, operate student initiative, sports, health and lifestile volunteering.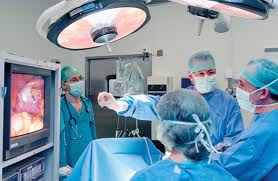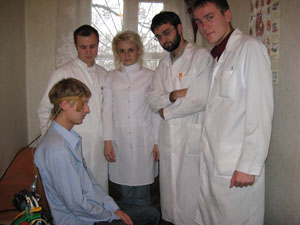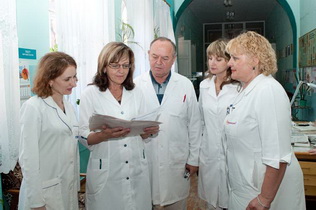 "Preventive medicine"
From 2012 at the Medical Institute trained specialists in medical prophylaxis (specialty "Preventive medicine"). To study students used modern sanitation-epidemiological laboratories, where they will gain practical skills, also created a strong educational base. New opportunities for graduates: the status of a civil servant, working in expert laboratories, inspection bodies. After the specialty "Preventive Medicine" available to be specialized doctor: virologist, genetics, hygienists, nutritionists, epidemiologists, immunologists, a specialist in the organization and management of health care and others.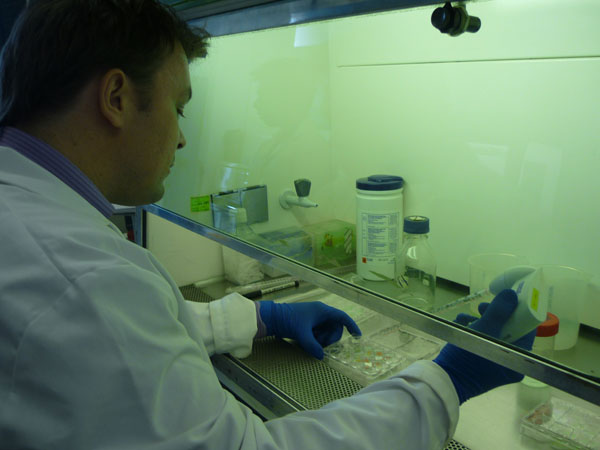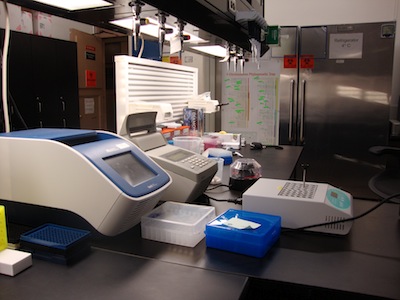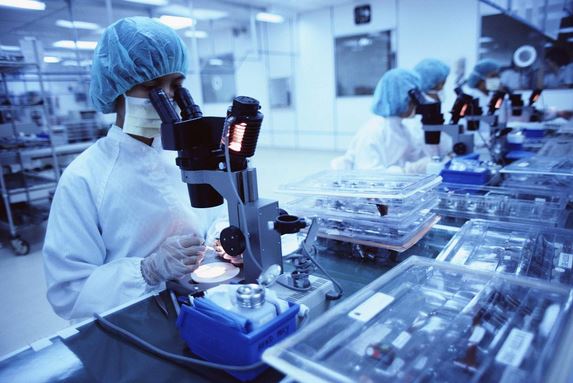 "Dentistry"
 Dentistry is the branch of medicine that is involved in the study, diagnosis, prevention, and treatment of diseases, disorders and conditions of the oral cavity, the maxillofacial area and the adjacent and associated structures, and their impact on the human body. To the layman, dentistry tends to be perceived as being focused primarily on human teeth, though it is not limited strictly to this. Dentistry is widely considered necessary for complete overall health.